Painted Lady Pottery
ETSY SELLERS Jumpstart
Regular price
$0.00 USD
Sale price
$99.00 USD
Unit price
per
Sale
Sold out
Everything you need to OPEN your ETSY shop!
3 HOUR COURSE
Ready to start selling on ETSY but need help getting your shop open?
This class is for you! 
I have gathered all the information you will need to OPEN your ETSY shop and I will walk you through it! And offer some tips and tricks for success along the way.
I can even help you get your first 40 listings FREE!
Getting started on Etsy is HARD. Don't get lost in the millions of other sellers and items. My tips and strategies will help your shop stand out!
I will help you know WHAT to put WHERE when setting up your shop, and most importantly WHY.  
Topics covered include: Why ETSY is awesome for your business, How much inventory do you really need to open? Essential shop details that will help you get found, Search Engine Optimization (SEO), Product Photography, Sales Tax, Permits and Licenses, Free Shipping Guarantee, How to get your first favorites and 5-star reviews, Expert Q&A with Katie, and MUCH MORE!
ENROLLMENT OPENING SOON!

EMAIL KATIE NOW to get on the list!

PRE-REGISTER and GIGANTIC list of RESOURCES for FREE!
Share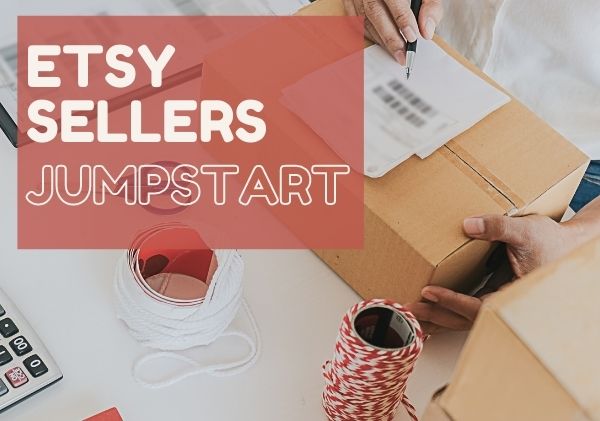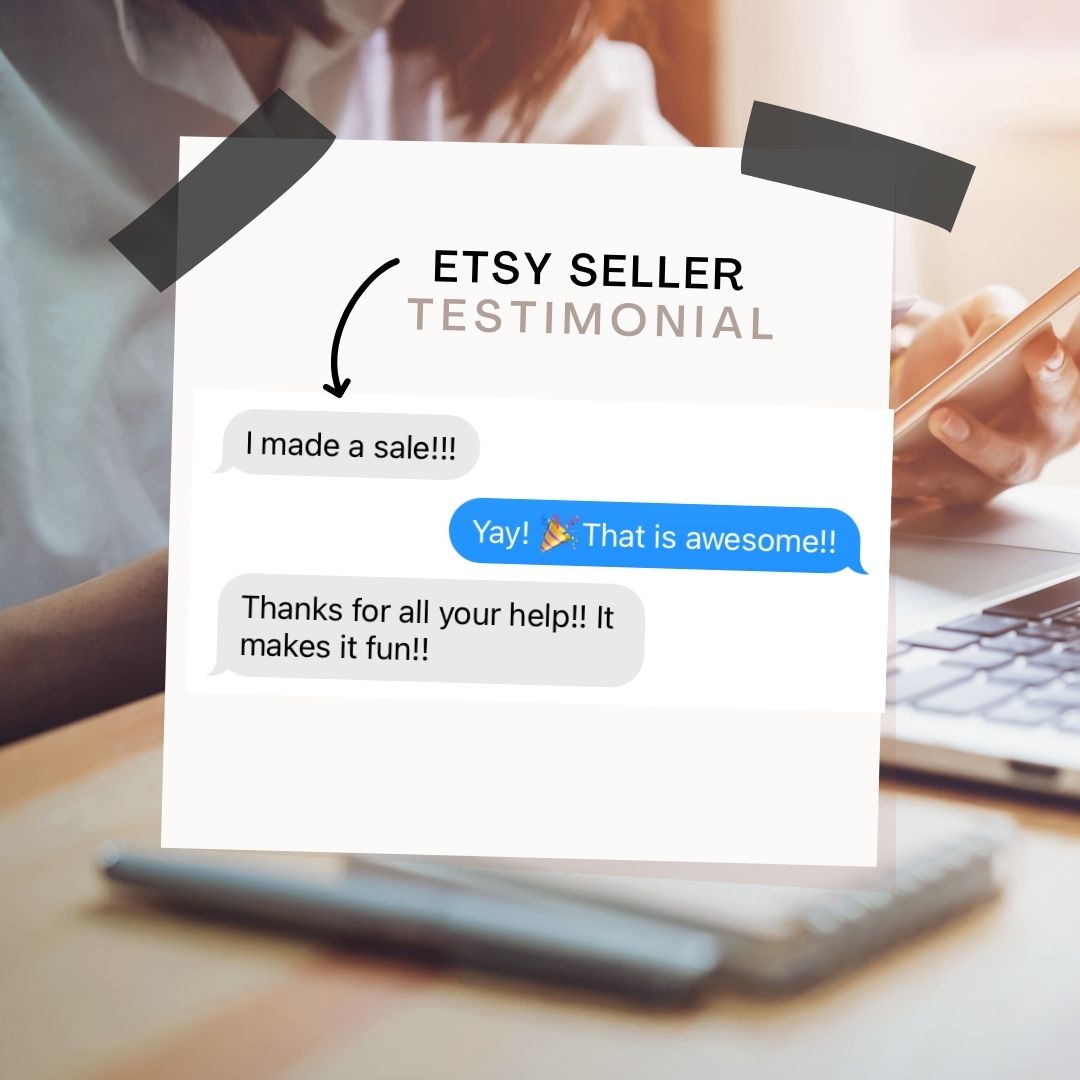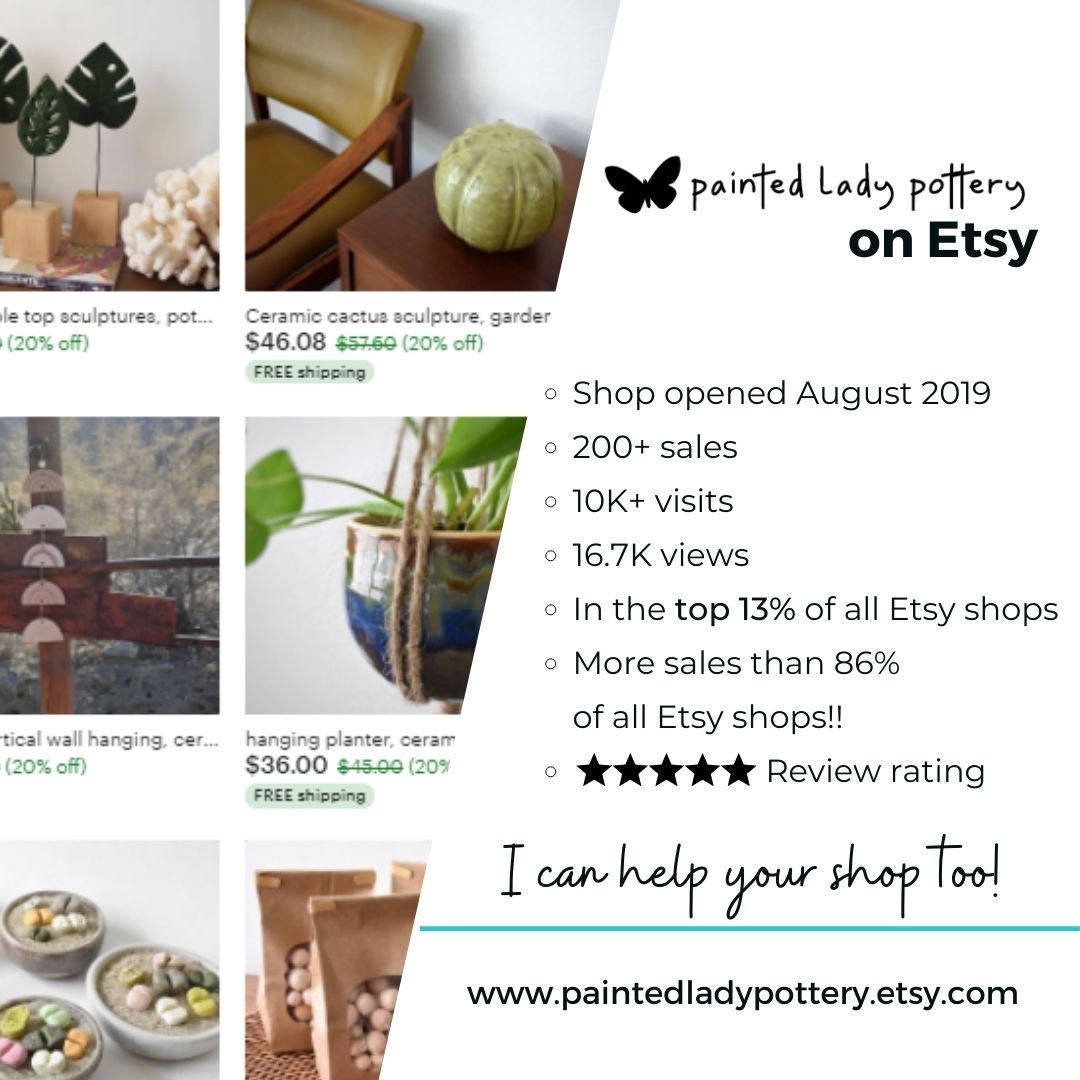 A Masters Class in Marketing!
Katie presents the Meat & Potatoes of a Graduate Level Marketing Class —without the high tuition- just clear simple and to the point. She empowers her fellow entrepreneurs to follow her lead based on her humble start and determination to fight the masses of sellers. She shares her tidbits of hard learned knowledge so that her students benefit by growing their shops by missing some of the typical downfalls.
A real "Jump" into Etsy-For Real People!
Katie's presentation peeled back the confusion of Etsy! Her class & list of resources included an integration of initial Marketing Branding decisions required for success.
In Jumpstart she guides you through the set up and opening your storefront-ensuring you understand and have the tools to tag a keyword your products for maximum visibility.
Her enthusiasm and examples presented in the class builds confidence in opening a successful Etsy Storefront. Can't wait for the next classes!
Great workshop!
Katie presentation is very organized and easy to follow. She answered questions, shared "tips and secrets" and was so willing to share her success on Etsy. I went home after the workshop and opened my "store"! I highly recommend to anyone not sure what to do, because she covers everything!